Wooden PawPrint Table Decor 8TAW309
8TAW309
Our Price:
$20.75
& FREE SHIPPING on all orders over $99
---
Wooden PawPrint Table Décor
+
-
Product Description
This imprinted pawprint is made of dark wood, ideal for spare change, keys, and other knick-knacks. With a smooth finish, the table décor will add character to any table, bookshelf, or entryway. Wipe down with dry cloth.
Made of wood.
Soft glaze finish.
Wipe down with dry cloth.
Measures 10.25 x 9.25 x 1 inches.
+
-
Sizing
| | |
| --- | --- |
| Size X: | 0 |
| Size Y: | 0 |
| Size Z: | 0 |
| Volume: | 0 |
| Weight: | 0 |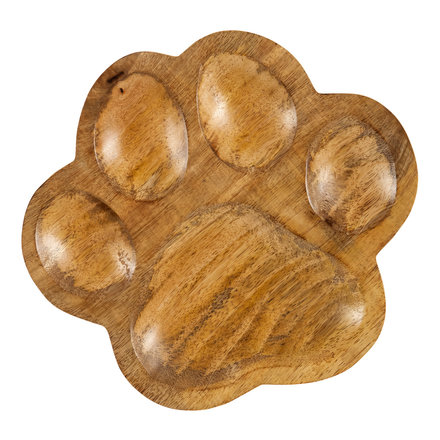 $20.75
Wooden PawPrint Table Décor
You May Also Like