Spruce Glass Soap Dish GSD257
GSD257
Our Price:
$13.25
& FREE SHIPPING on all orders over $99
---
Michel Design Works Spruce Glass Soap Dish
+
-
Product Description
Our gracefully-decorated glass soap dish is designed to hold our large soap bars. The Spruce soap dish is made with translucent lightweight glass and features a distinct holiday look and style.
Oval: 6.25 x 4.75 x .5" h / 15.9 x 12.1 x 1.3 cm h. 
+
-
Sizing
| | |
| --- | --- |
| Size X: | 0 |
| Size Y: | 0 |
| Size Z: | 0 |
| Volume: | 0 |
| Weight: | 0 |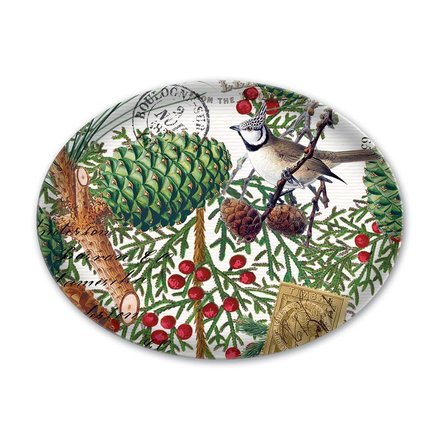 $13.25
Michel Design Works Spruce Glass Soap Dish
You May Also Like